LOYAL GENERATION MINISTRIES
Loyal

Generation

Ministries
At Loyal Generation Ministries we believe:
Truth is King because Christ is King.
We believe families should grow in knowledge, grace and the truth of the Word together, so they can to serve Yahweh united and undivided in their faith.
We are an online family ministry that meets weekly to dive into the living word of God.
We believe as children of Yahweh we should study to show ourselves approved according to 2 Timothy 2:15.
" Study to shew thyself approved unto God, a workman that needeth not to be ashamed, rightly dividing the word of truth." Check
out our Facebook group
Join our Facebook community to stay connected and up to date on gathering news. You can also find weekly Bible reading and study tools.
Listen to Our Latest Episode: Loyal Generation Podcast
Join the McMillion family as they host the Loyal Generation Podcast. Together they will discuss timely topics that are relevant to equipping the body of Christ as we enter a new era of world happenings.
The podcast is hosted on Facebook LIVE Video at 7:00pm CST | 8:00pm EST on Fridays.
Mark your calendar.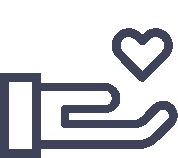 "Whoever sows sparingly will also reap sparingly, and whoever sows generously will also reap generously.